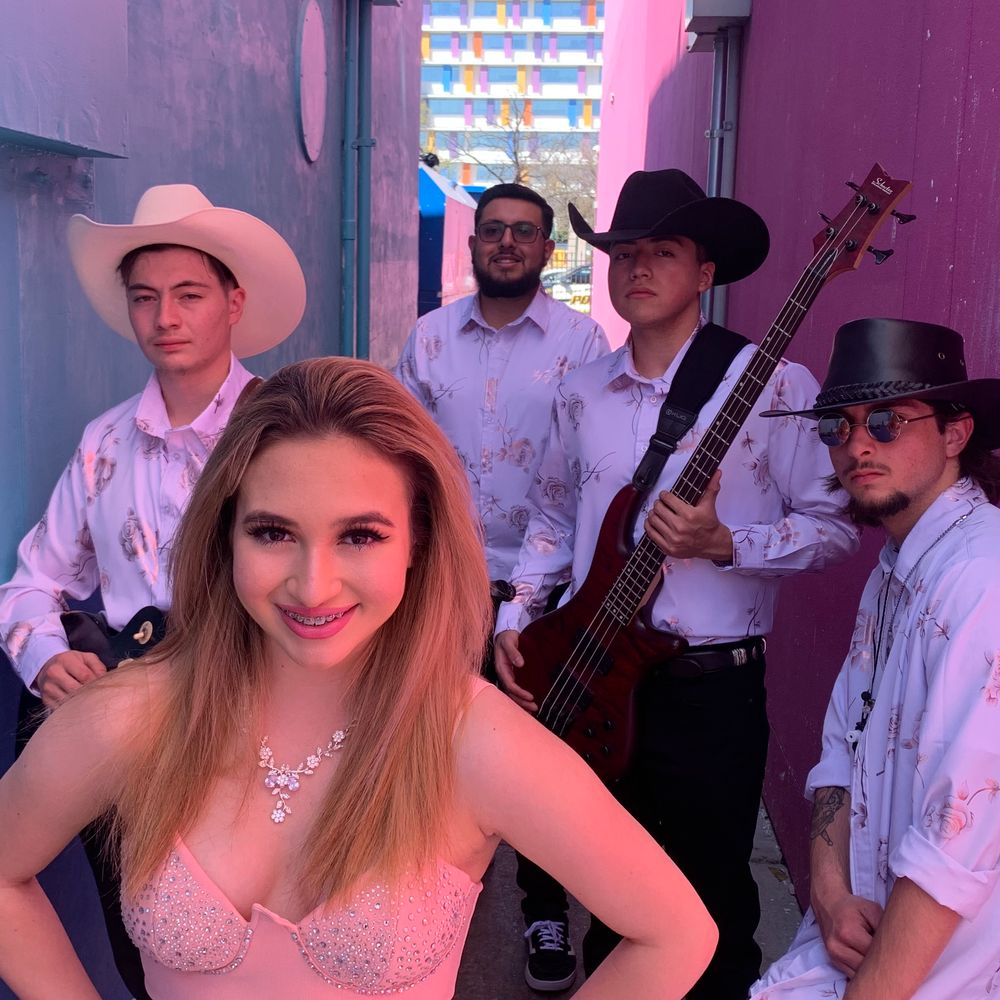 About Gabriella Salazar y su Grupo concepto
Gabriella Salazar,is a New Mexican recording artist. She has
always had a love for music, but the 3rd grade is when she first
started playing and performing. She joined her school's Mariachi
and has been playing Mariachi ever since. When Gabriella was
11, She recorded and released her first song.Gabriella has since
received the "Rising Star of the Year" and "Crossover Song of the
Year" award from The NMHMA. In September of 2021 Gabriella
Released her Debut Album "Concepto Rosa".
Grupo Concepto The Band behind Gabriella is composed of 4
young talented individuals that are Gabriella's school mates and
some friends she's made over the years. Her young band ranges
from 17 to 23 Years of Age, and has captivated audiences across
the southwest
Today, Gabriella continues to pursue her musical career dreams,
signed to the record label, New Mex Records, with the President
and founder, Omar Hernandez.
"I'm looking forward to making my mark in the Spanish, Tejano
and New Mexican music scene and hoping to become a
professional recording artist. My love for Hispanic, Latin music
reflects my upbringing, my beautiful culture, and the person I am
today. I feel proud to represent this through my music and hope to
influence others to pursue their dream." - Gabriella Salazar